Our Mission
To ensure that all women are supported and empowered to pursue opportunities for personal and professional development and determine the course of their lives.
Our Vision
A world where no woman is left behind.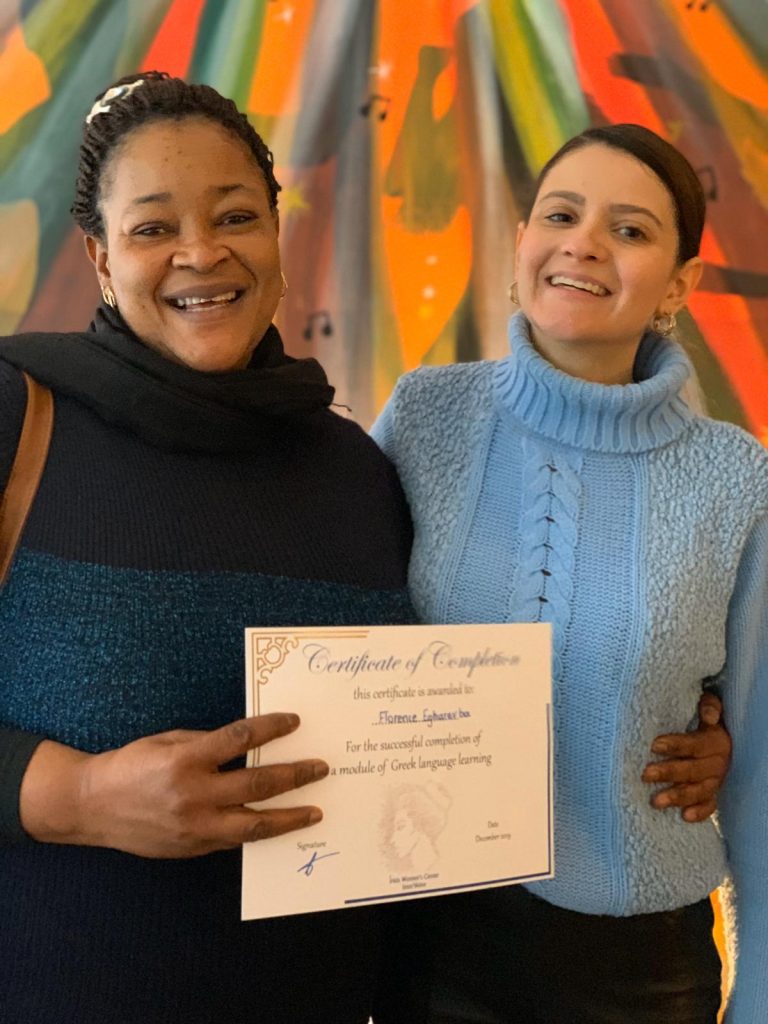 Our Values
Resilience

We believe in the capacity of women to build self-reliance, face their challenges and take ownership of their life.
Community: We embrace the power of the community that nurtures solidarity and compassion; a community where women offer and receive support, are heard and respected
Accountability: We are committed to our mission and accountable to the people we serve. Our values are reflected in our work and in our relationships with the women we support, our partners and donors.
Respect: We respect the individual needs of the women we support and we encourage their freedom to make choices for their lives. We work with all women, regardless their religion, nationality and culture, without any discrimination.